Posted by Little Dance on 25th Apr 2010
At some point of a little boys life he will want to be a Fireman... Our little firefighter was turning 4 and wanted a Red Fireman's Party. The fireman invitations went out with a request to "Dress in Red" whether it be a little red or a lot of red!
We added a RSVP via SMS on the party invitations to make RSVPing that little bit easier for busy parents. The RSVP via SMS works very well and we find most guests RSVP faster via SMS than without.
Fireman Themed Table Setting
The colour scheme was a stunning red, black and white with silver star scatters for the table. We purchased a black linen tablecloth from Spotlight and replaced the traditional party hat with a cute plastic red Fire Chiefs hat and each child had their own cup with straw holder that had their name written on the back.
For the straw holders we used our "swing tags" and cut two 1cm slits in the front (running across the card) that we could slide the straw through. On the back we wrote each child's name so that they wouldn't loose their cup. The place mats brightened up the table and were also something special each child could take home with them at the end of the day.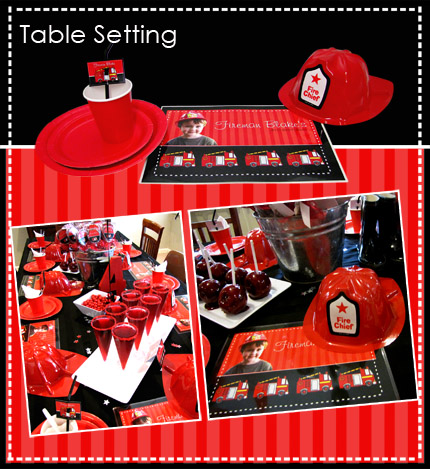 Want to make easy commissions online? Become our affiliate!
Click this text or the link below to find out more about our program
Take Home Lollypops
The lollypop centre piece was a huge hit. Flavoured Raspberry and Lemonade each child eagerly awaited being given as their take home treat. BE INSPIREDand create your own!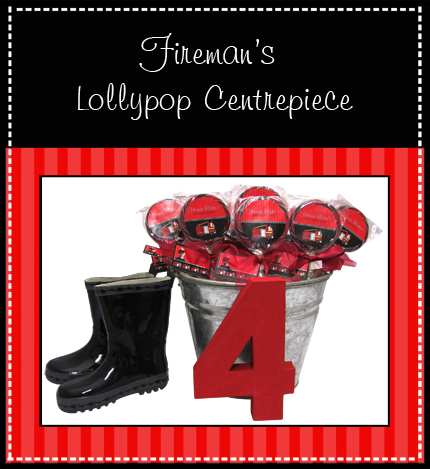 Fire Fighters Party Food
We used the Little Dance Invitations placecards and instead of guests names we added food names. We had Fire Hose Roll Up's, Flamin' Hot Dogs, Fire Station Sandwiches, Fire Bomb Jelly and Fire Extinguishers.
We also had bright red toffee apples, red jaffas and giant smarty cookies!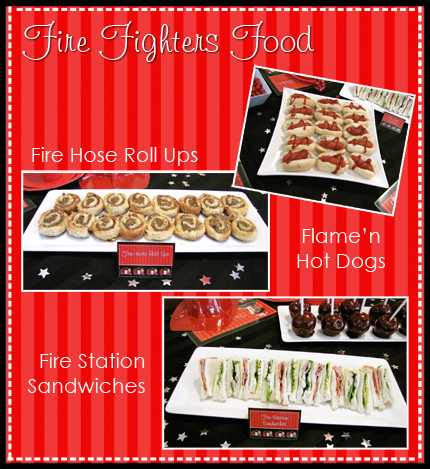 For the Fire Bomb Jelly we put caster sugar into a zip lock bag with lots of red food colouring and rubbed it together until the sugar was coated. We then beat the white of an egg and poured it onto a saucer and poured the sugar onto a second saucer. We then dipped the champagne flutes into the egg and then into the sugar mixture to get the sugar coated top. Using a funnel so as not to upset the sugar edge we poured the red jelly into the cups before putting them into the fridge to set. If this is too much effort we also have a range of black and red candy for sale as a part of our lolly buffet supplies range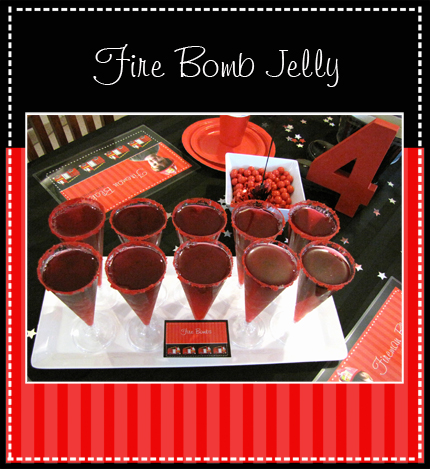 Upon arriving each child was given a Fire Extinguisher to drink and a run around outside before the Fire Engine Ride.
Fire Engine Rides
We booked an ex fireman who runs Fire Engine Rides for Parties in Victoria! The birthday child gets spoilt and is allowed to sit up front and wear a real firefighters hat and jacket! There are bells to ring, hoses to see and lots of brass! The kids had so much fun whizzing around the streets on a big red fire engine waving to passer byers.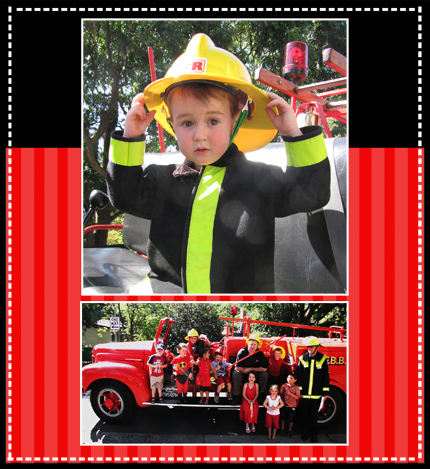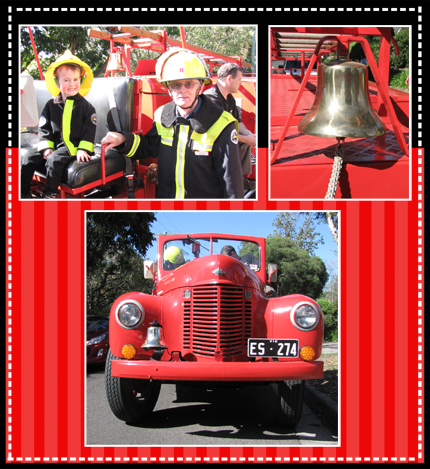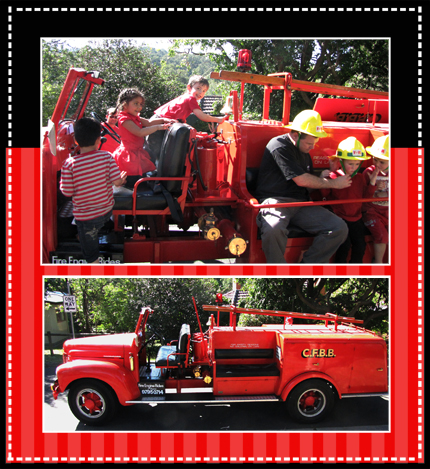 A Fireman's Cake
The Fireman's cutting cake and cupcakes were a chocolate mudcake made and decorated by Chocolate Sensations at Belgrave in Victoria. An idea we had was to send a cupcake home with each child in their own little box with a small thank you note.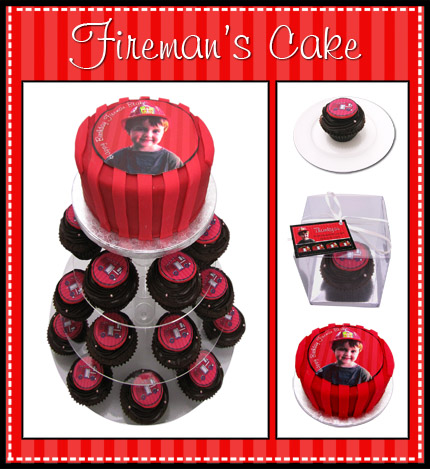 Finally after a long and exciting boys birthday party , full of lots of red food and sugar it was time to hang up our boots and call it a day!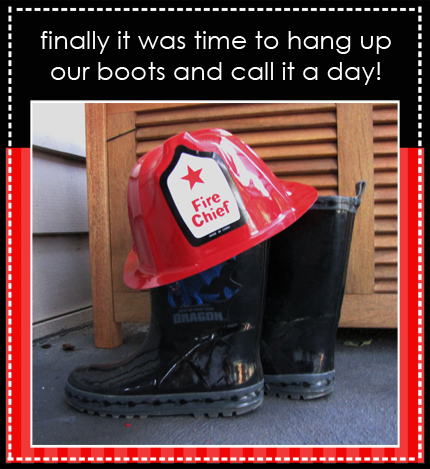 Want to make easy commissions online? Become our affiliate!
Click this text or the link below to find out more about our program
Need cake toppers? Here are our personalised cake toppers