Posted by Little Dance on 16th Jul 2021
Perth Lolly Buffets incorporated the Pantone colour of the year- Emerald Green- into their lolly buffet for Frasers Twilight Open Evening.
For those not in the know, Frasers Twilight Open Evening is a very stylish and popular bridal expo, held in Frasers lovely facility.
The striking black and white combination, with a touch of emerald, was accentuated by gorgeous pinwheels by Raspberry Lime Paperie.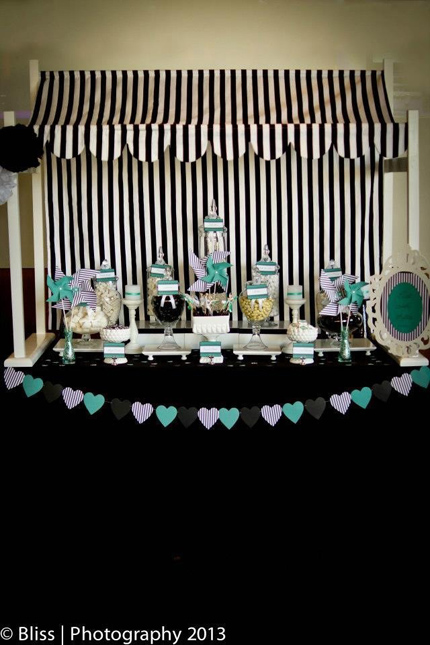 Black and white was the major theme of this stunning candy buffet, with emerald color accents. Doesn't that backdrop look pretty?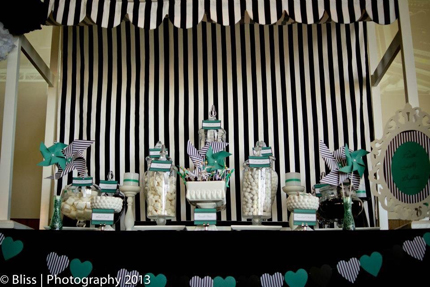 Another picture of a very well styled lolly buffet or candy buffet table. This photo clearly showcases the clever use of apothecary jars for candy containers.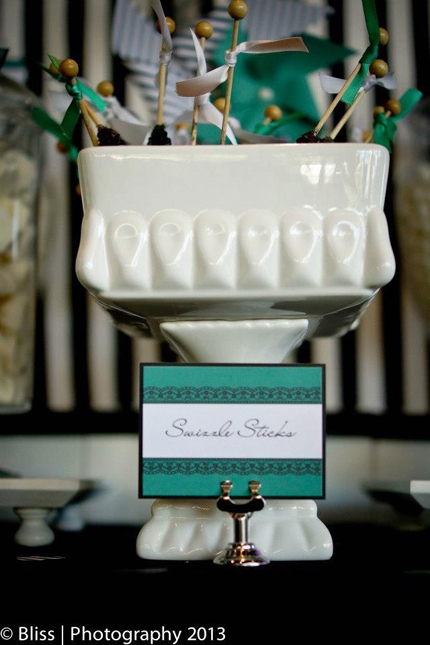 Candy sticks with gorgeous bows wrapped around them...candy sticks, also known as swizzle sticks, look like candy crystals on a stick. Enormously popular with guests of all ages.
To see our personalised invitations, decorations and party supplies click here!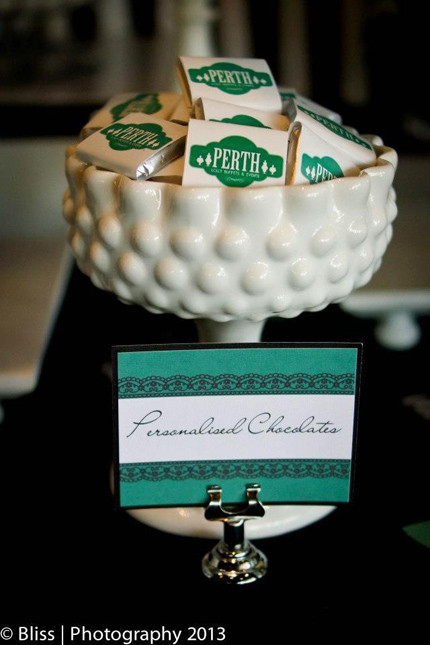 Personalized chocolates are a special way to say thank you to guests, showcase your business, or an event themed treat. Notice the lolly buffet sign holder - dont' they look cute!!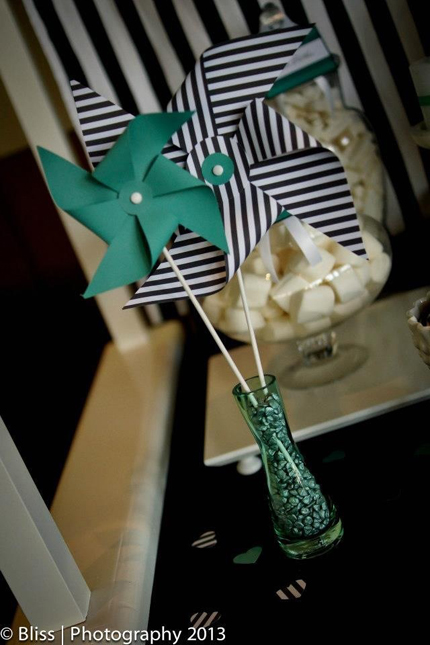 Custom colored pinwheels....a very pretty decorative touch....stunning!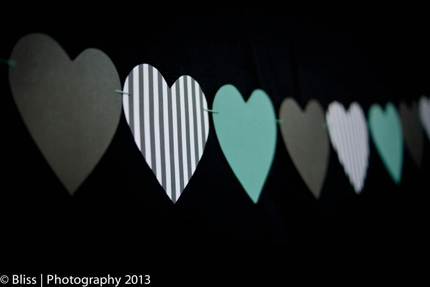 And last, but certainly not least, a garland of love hearts, all in the chosen themed colors...
Credits : Perth Lolly Buffets
Similar items for sale online by Little Dance Invitations include
Personalised Birthday party supplies
Personalised wedding cake toppers
A cake decoration you might like Gymnastics Cake Decoration